Colombia, Huila, San Vicente
This coffee is grown in a cooperative of small producers in the village of San Vicente, 10 kilometres from the town of La Plata in the province of Huila, Colombia. Occicafé, a cooperative founded in 2004 by 264 coffee growers, aims to improve the living conditions of its members and their families, based on the principles of solidarity, cooperation, shared responsibility, social equity and the common good. Over fifteen years, the cooperative has achieved credibility and respect based on sound and transparent management and on the quality and diversity of its services.
The Huila region is naturally blessed with a superb geography, extremely suitable for coffee growing, but the key to the excellent quality of the coffee is the farmers themselves. Coffee is mostly grown on small farms, with around 80% of growers farming less than 3 hectares. These small coffee fields are taken care of by the families themselves, and only very rarely they use contracted labour. This encourages careful harvesting practices and great pride in the final product, which becomes almost as the part of the family. Just like in our roastery.
We have crafted this coffee roast primarily with filter brewing methods in mind, be it V60, French press or even the bag filtration method described in this article. It has a lighter roast, so will be less suited to the espresso method, but as experience has often shown, everyone can find their own unique brewing ratio and method for each coffee, so we are not trying to discourage anyone from trying it.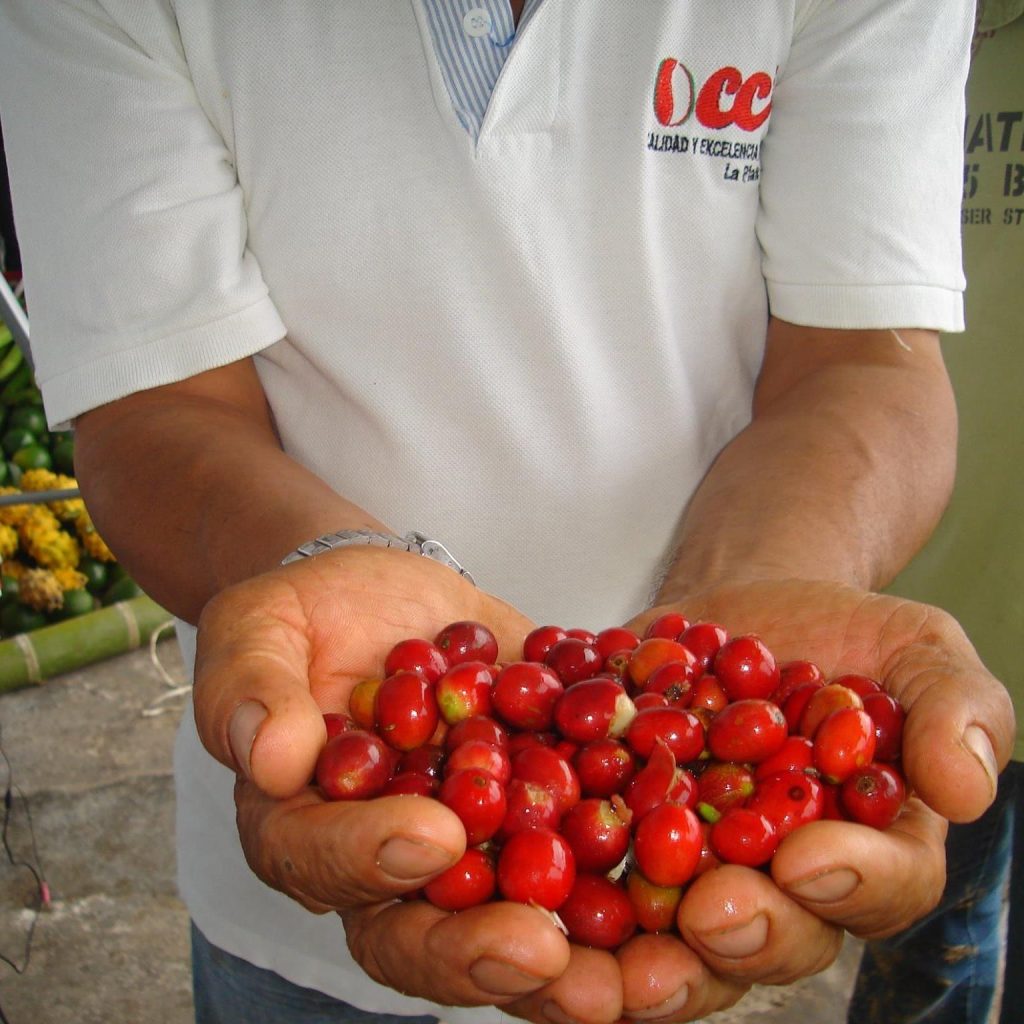 Coffee species: 100% Arabica
Coffee varieries: Castillo, Caturra, Colombia
Region: Colombia, Huila
Altitude: 1500 – 1950 m.a.s.l.
Green beans processing: Slapja
SCA score: 86+
Roast: ●○○○○