Bolivia Yungas coffee
Bolivian coffee is far from being the most popular in the world. In 2019, out of 51 coffee-producing countries, Bolivia ranked 38th. Yungas is considered Bolivia's best coffee-growing region, but until recently, the only way to get the beans from this region to the nearest town of La Paz was via the so-called Road of Death, where around 250 people lost their lives every year.
After the Bolivian government connected the Yungas region to the city of Lapaz with a highway more suitable for transport, the Road of Death has remained more of a tourist attraction, while Bolivian coffee has increased its chances of becoming better known outside its immediate surroundings.
We chose Farms Yungas, grown by the local Aymara indigenous people, both because of the complex story of this region of Bolivia and because the characteristics of the coffee beans matched our expectations of roasting an interesting, fresh-flavoured coffee. At 1660 metres above sea level, these coffees are grown organically, harvested from June to October, carefully selecting only the ripe fruit.
After several attempts, we have found the right roasting method and duration to bring out the best qualities of these beans. We would like to highlight the aroma of this roast – when the lid is removed from the container in which the freshly roasted beans are stored, the room is filled with an aroma that guarantees a 'wow' effect. It is impossible to describe, you have to sense it.
We created this coffee for those who are looking for freshness and acidity in the taste of the coffee; it seemed that those who are more inclined towards traditional Italian-style roasts would not find this one very suitable, but we were surprised when many people who had warned us before the tasting that they did not like 'those acid' coffees, found this one to be their favourite. "Acid, but not in a bad way, on the contrary!"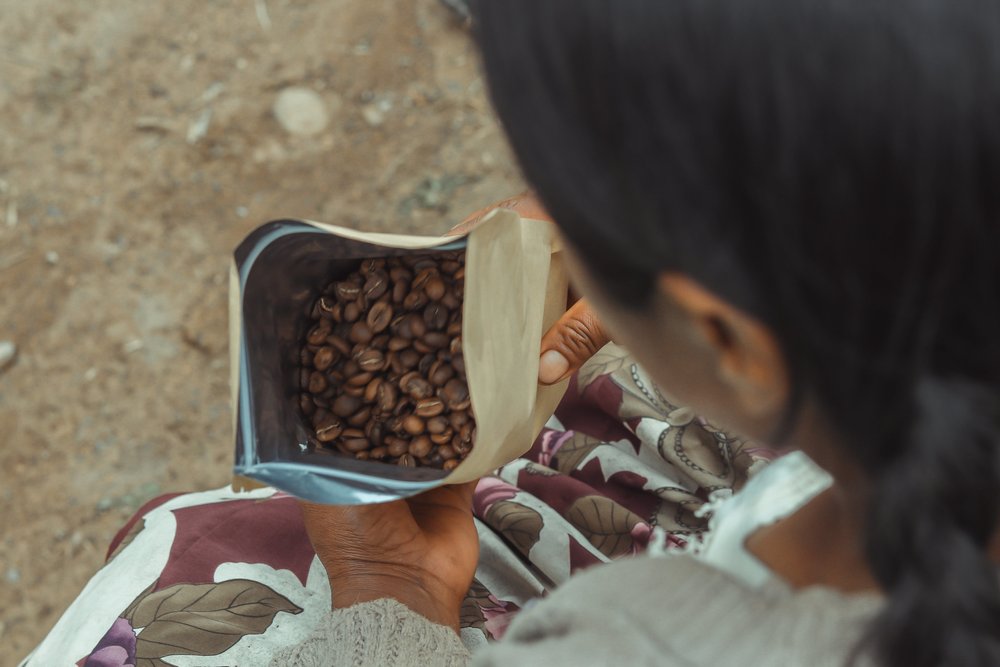 Coffee species: 100% Arabica
Coffee varieries: Red catuai, Red caturra, Yellow caturra, Typica
Region: Bolivia, Yungas
Altitude: 1660 masl
Green beans processing: Fully washed
SCA score: 82-84
Roast: ●●○○○