Peru Cajamarca decaffeinated
Due to a popular demand, we have finally started roasting decaffeinated coffee. The beans are decaffeinated using Swiss Water process, without use of any chemicals.
The beans have come a long way from the Cajamarca region in north-west Peru to reach us. This is a relatively poor area, as it is far from major cities. The coffee, as typically for Peru, comes from small farms that grow it using certified organic farming methods. From the coffee growers, the coffee is taken to the town of Jaén, where it is wet-processed and prepared for export.
The bags of green beans carry the sign "Our decaffeinated coffees are more than just brown water". We can attest to that. The coffee falls into the specialty category, is of very high quality but without the caffeine effect. It is a favourite of our youngest child, who is in the age group for which doctors do not yet recommend caffeine.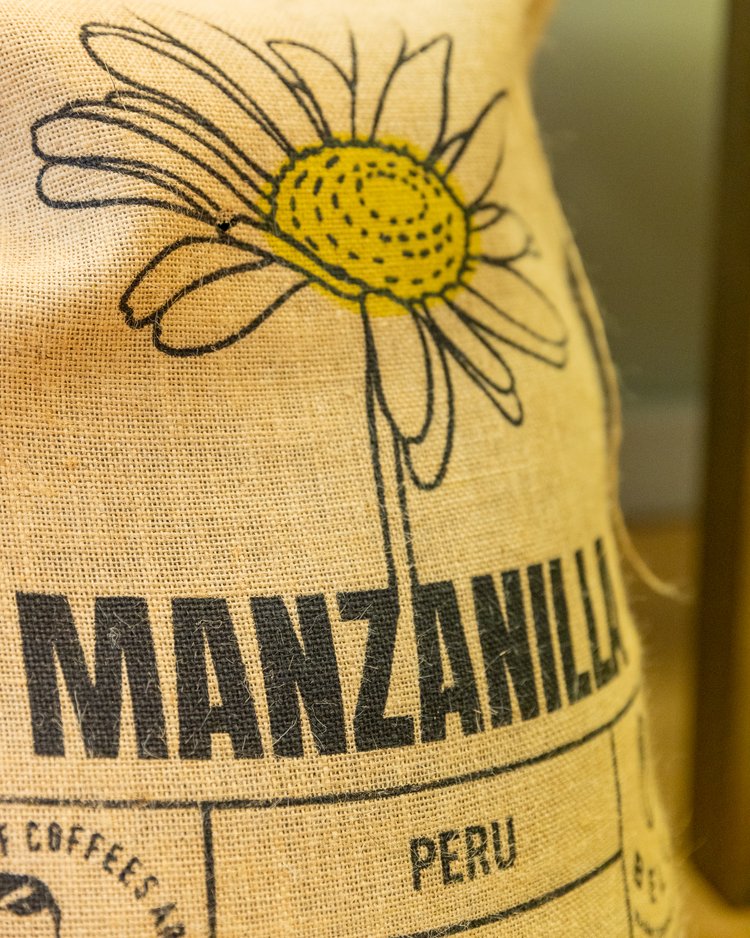 Coffee type: 100% Arabica
Coffee varieties: Red Caturra, Red Bourbon, Typica
Region: Cajamarca, Peru
Altitude: 1200 – 1800 masl.
Green beans processing: Fully washed
SCA score: 80-81
Roast: ●●●○○